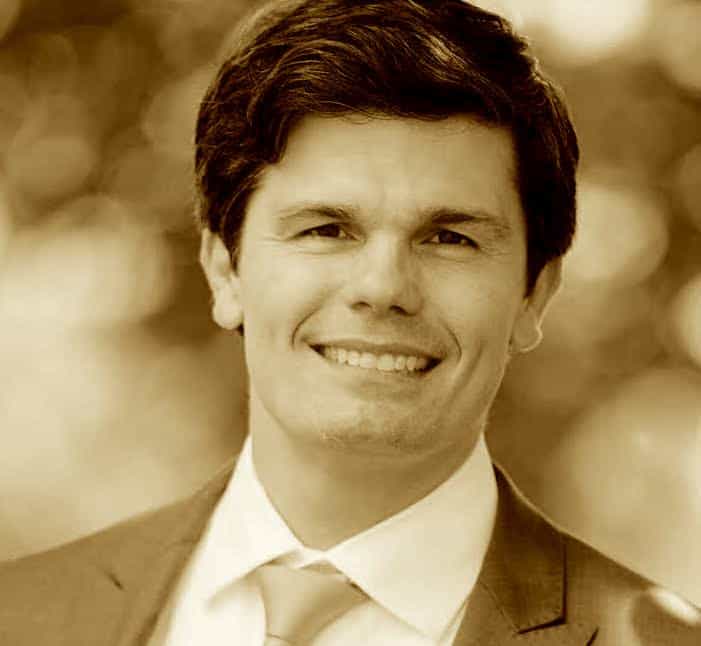 Residential Sales & Investing
|
Single family, Multi family, Condos
The New Jersey Gold Coast and surrounding suburbs are great places to live and work, which is why Bobby chose to call it home. With roots in Miami, Bobby came to New Jersey in 1999. Real estate is a passion for Bobby, and with a background in stand-up comedy, it is easy to see why more than 30 families in 2020 called Bobby for help buying and [...]
The New Jersey Gold Coast and surrounding suburbs are great places to live and work, which is why Bobby chose to call it home. With roots in Miami, Bobby came to New Jersey in 1999. Real estate is a passion for Bobby, and with a background in stand-up comedy, it is easy to see why more than 30 families in 2020 called Bobby for help buying and selling.
Bobby isn't just passionate about helping families find the canvas to their next chapter, he strongly believes in helping others in need and gives to the local veterans and children's organizations. He also loves being a part of community events and supporting local businesses.
A passionate Pickleball player, when Bobby isn't in the office or volunteering, you'll often find him on the courts enjoying time with his friends and family members. He hopes to be playing again soon once the pandemic is over.
Office Location
25 Washington St.
Tenafly, NJ 07670
Contact Info
Specifications
Languages:
Specialties:
Service Area:
Bobby's Testimonials
"Bobby Johnson is the best. He handled the sale of my parent's home, the home I grew up in and the home my parent's lived and thrived for 60+ years. He addressed our every concern and kept us informed of the marketplace at every turn. His advice was spot on, and delivered a qualified buyer within 30 days. Not an easy task during the holidays, but with Bobby's marketing plan and team, we were overjoyed. I recommend him with highest praise."
- Harry Chambarry
"Bobby was the most diligent, low pressure real estate broker we ever encountered. Most important, when we decided to sell our home, he was amazingly efficient and helped us sell it in these challenging market conditions in the shortest period of time. I am confident that Bobby will do terrific job for you as well!"
- Boris Friedman
"I have known and worked with Bobby for nearly 5 years - ever since we moved to NJ to find our first property here. He goes out of his way to keep in touch and is very welcoming with an incredible and vibrant personality. He recently sold that same property within a week and over market value! The team he has in place behind him is solid, professional, and very friendly. Bobby will be my go-to resource for all real estate needs and questions in the Gold Coast of New Jersey." [...]
- Eugene Kwak
"I cannot give enough praise for Bobby Johnson and his sales team at Liberty Realty. He contacted me every couple of months with information regarding the condition of the market. His information kept me from selling to a neighbor at a price well below market and led me to list the property with him. Once he had my listing, he invested in professional photos, floor plans and an advertising campaign. He priced my property well and it attracted attention and multiple offers quickly. He [...]
- Carol Drake
"After having my property on the market for over six months with no luck of potential buyers, Bobby Johnson came into place at the right time. His assurance and positive attitude convinced us he was the right agent for the job to re-list our property back on the market. Bobby took immediate action leading us on the right path and within weeks, we received an offer which successfully closed as scheduled. Mr. Bobby Johnson is professional, efficient, and committed 100%; there was never a [...]
- Mayra & Henry Marizan
"Bobby Johnson gets the job done! Bobby became my realtor after a previous one failed to be effective at selling my condo in Hoboken. Within two weeks, Bobby obtained two offers at the full listed price. We closed within a month. He kept me informed every step of the way. He educated me throughout the entire process and was there for me with every question or concern I had. He made what could have been a confusing and stressful time one that was informative and totally successful." [...]
- Sally Davis
Contact
Hi there! How can we help you?
Contact us using the form below or give us a call.
Hi there! How can we help you?
Contact us using the form below or give us a call.